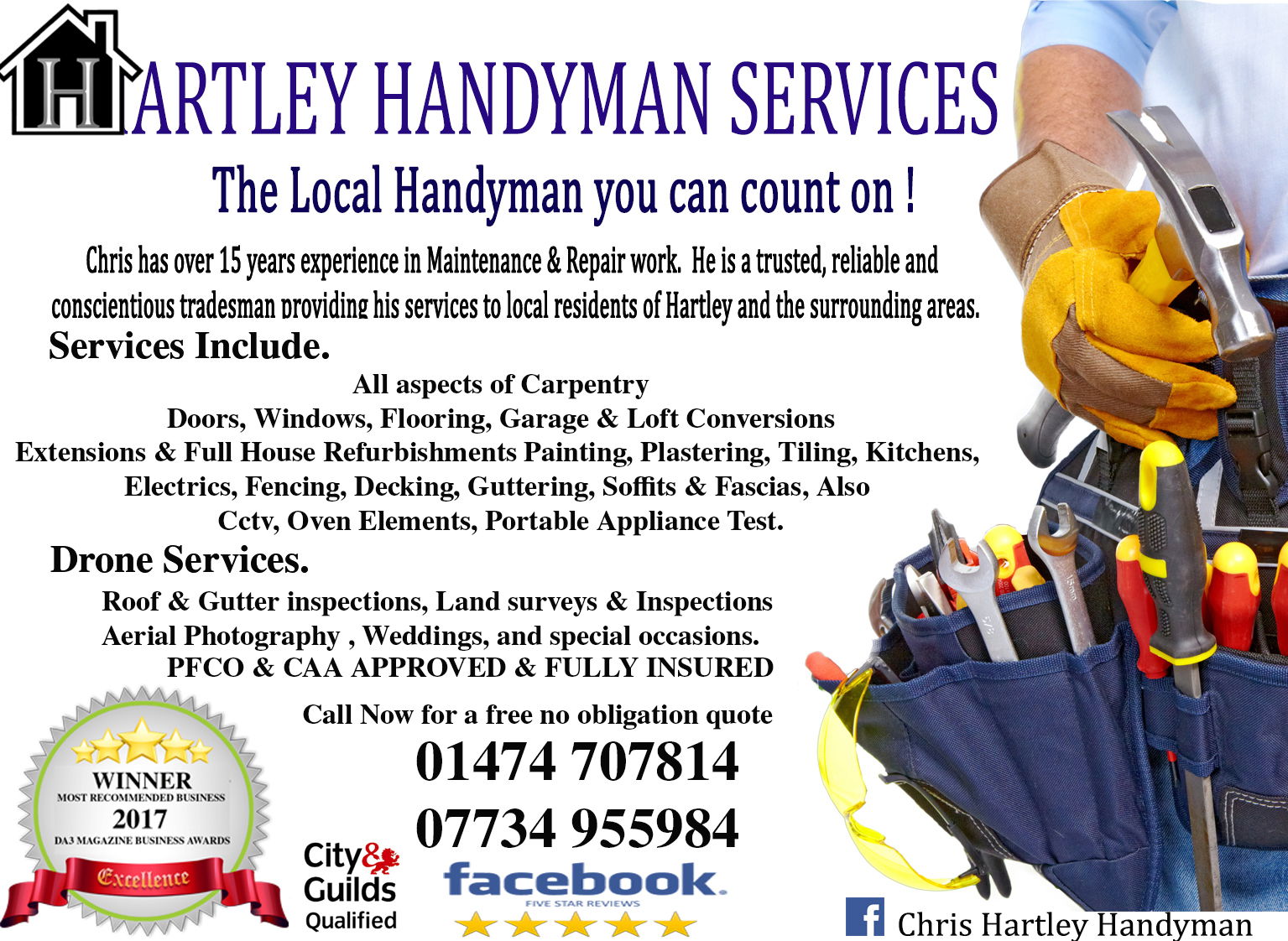 Hartley Handyman
Merton Avenue
Hartley,
Longfield,
Kent,
DA3 8DS
Tel: 01474 707814
Mobile: 07734 955984
Email: chris-shannon@live.co.uk
Facebook: https://www.facebook.com/Chris-Hartley-Handyman-1155037611180608/
Checks:
Interviewed: ✔
Qualifications: ✔ City and guilds Electric 2377 & 2366 instulation and inspection, PFCO drone pilots certificate
I.D.: ✔
Public Liability Insurance: ✔
Reviews: ✔
Trading History: ✔
Company Registration: TBC
Reviews:
Chris and his team did a great job on decorating our son's bedroom and creating a new understairs cloakroom and utility cupboard. Chris kept us regularly updated and it is clear that he always had our best interests in mind which was much appreciated. We wouldn't hesitate to recommend or use him again. Thank you.
July 2018
---
Chris is a multitalented handyman. He solved a difficult lighting problem for us, which ended up needing a new bathroom ceiling and re wiring. He is reliable, punctual, friendly and helpful, and also very reasonable. We would highly recommend him.
February 2017
---
What a fantastic job done this weekend on my carport loft conversion .fantastic guys ,hard working worked flat out .such professionals would gladly recommend them all day every day 👌👌👌👌👌more than 5 stars 👍👍
February 2017
---