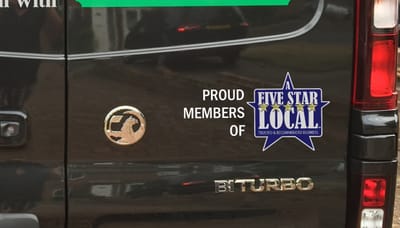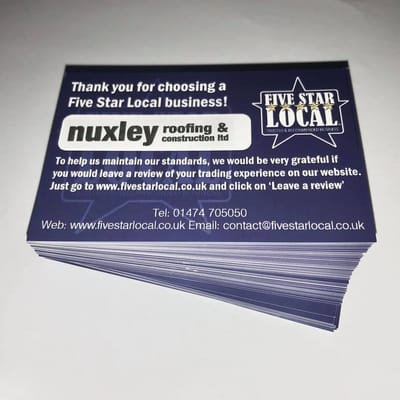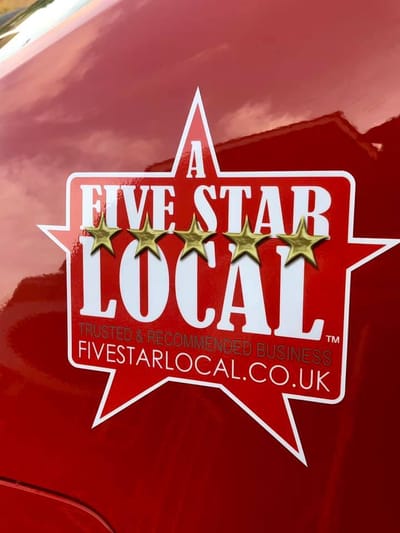 How it works
Our members give out a feedback card with each and every job, and we put the reviews online for all to see.

Free to use
Five Star Local is a completely free service to the public and you can see the tradespeople's contact information straight away.

Local
There's no point in us telling you about plumbers in Northern Ireland if you're in Kent, Five Star Local is regional to help you find what or who you are looking for locally.

About our members
Five Star Local runs strict background checks on tradespeople before they can become members. Once they join, members agree to have feedback from their customers put online for all to see.

All Five Star Local members are thoroughly vetted before they are displayed on our website. On each of our members' pages you will be able to see exactly which checks have been carried out and passed.

Interviewed

We interview all our members to ensure that Five Star Local membership is right for them. This also gives us an indication of how they conduct themselves.

Accreditations and Qualifications

Not all trades require accreditations so you may not see this on every one of our member's profiles. However, any accreditations or qualifications you do see advertised on one of our trader's profiles has been checked and verified by us.

Public Liability Insurance

All new members must have valid Public Liability Insurance, to ensure you and your property are covered, before they are advertised on our website. We require up to date copies of their Public Liability Insurance each year upon renewal. You can see on each of our member's profiles whether or not we currently hold a valid, in date copy.

ID checked

Each new member must provide us with a valid, in date copy of either a photo driving licence or passport so that we can verify their identity.

References

All members are continually monitored via their customer's feedback. We recommend that all new members supply at least 5 of their previous customers which we personally telephone to find out about their experience. This aids us to establish the quality of the trade.

Address verified

All new members are required to provide proof of address which is verified by a credible form(s) of documentation.

No reliance on information
The content contained on the Website is provided for general information only. It is not intended to amount to advice on which you should rely. Although Five Star Local makes reasonable efforts to update the information on the Website, please note that the content contained on the Website may be out of date at any given time and Five Star Local are under no obligation to update it.