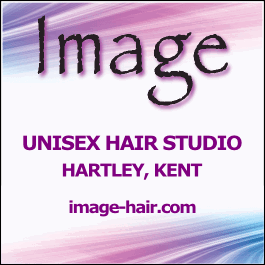 Image Hair Studio
Cherry Trees
Hartley
Longfield
Kent
DA3 8DS
Telephone: 01474 703805
Web: www.image-hair.com
Email: TBA
Facebook: https://www.facebook.com/pg/imagehairstudiohartley
Checks:
Interviewed ✔
Qualifications/affiliations TBA
I.D. ✔
Public Liability Insurance TBA
Reviews
Trading History ✔
Company Registration TBA
Reviews:
Brilliant service, all 3 girls extremely friendly! And took there time with me. Really lifted my spirts this evening! All i can say is thank you. Will be returning.
Lauren - December 2019
---
I would recommend Jen and her brilliant team to anyone. Jen and Brooke did not only my hair for my recent wedding but also my three bridesmaids, my sister-in-law and my nephew's wife - they were superb!!!
Christine
---