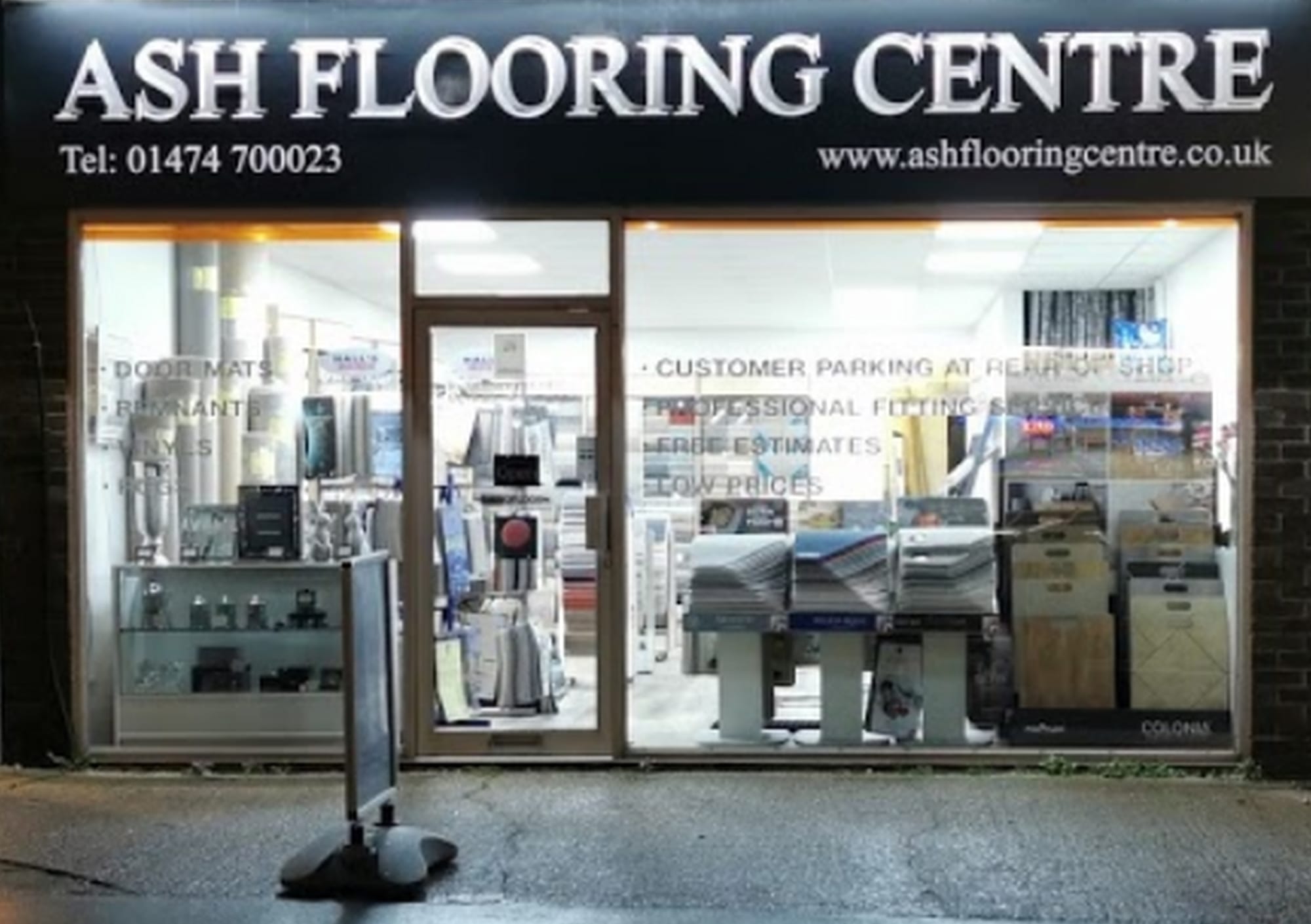 ASH FLOORING CENTRE
10 Station Road
Longfield,
Kent,
DA3 7QD
Tel: 01474 700023
Web: https://ashflooringcentre.co.uk/
Email: darren@ashflooringcentre.co.uk
Facebook: https://www.facebook.com/ashflooringcentre/
Checks:
Interviewed ✔
Qualifications N/A
I.D. ✔
Public Liability Insurance ✔
Reviews ✔
Trading History ✔
Company Registration ✔
Darrens communication was great from start to finish. Arrived with a large selection of samples and didn't hassle no hard sale, he left me to choose. He laid underlay and new carpet in two bedrooms, hall and stairway and also removed our old carpet from each location. We needed the carpet fitted on two separate dates which Darren accommodated. It looks amazing, everyone has commented on it. Time and effort was taken to ensure it was finished to a high standard. We are prepping our bedroom and living room now when we will call upon Darren again to carpet these rooms in the next few months. We would highly recommend.
---
Organising this job with Darren was a pleasure. He was easy to contact, flexible and always turned up where and when he was supposed to. The choice of carpet was really nice and was good value for money even though we picked a 100% wool carpet. He turned up on the day of fitting with everything he needed and just worked solidly until it was done. He even removed a door for us without any fuss, just checking that we didn't mind first. I would definitely recommend him to anyone who would like quality carpet and underlay for a good price and minimum fuss. Thanks very much Darren!
---
I am really pleased with the whole process – from Darren's attending with samples (more than once) to the continued communication while waiting for the right time to lay the carpet (delays with other jobs meant we were not ready for the carpet for a couple of month) – but never hassled, finally to the actual laying day. Darren was most helpful and patient as many things needed moving about on the day. The finished look is tremendous and I am really enjoying the feel under foot. Thank you so much for all your hard work, Darren.
---
Excellent all round. Will definitely use again. Thank you.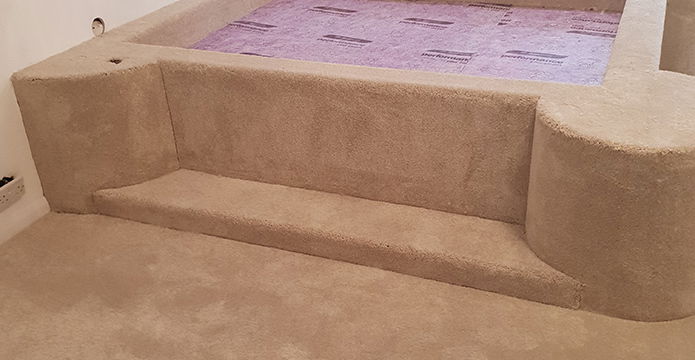 ---
Darren was able to supply stair carpet that perfectly matched that at the bottom of the stairs. The extra thick underlay cleverly concealed a computer cable across the landing. Fitting job was quick and clean – no mess left behind. Happy to recommend.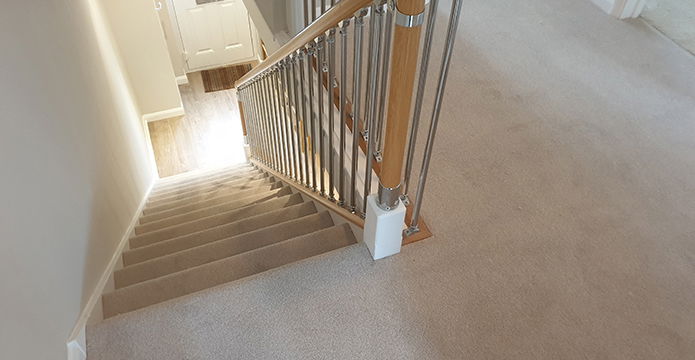 ---
Couldn't be happier with our amazing carpets and the service we have received from Ash Flooring Centre - Darren and Jo couldn't be more friendly, more efficient or more accommodating. The whole process from meeting Jo in the shop and the consultation and final fitting with Darren was outstanding. Could not fault their customer service or the quality of the fit and the finished product. Nothing was ever too much and they ensured to keep us in the loop the entire time throughout the challenges they faced with the pandemic. Thank you both so very much, we cannot fault Ash Floor Centre in any way and we will certainly be back once we move onto the next stage of our home renovation project! I would recommend this company to anyone that is looking for high end customer service with an amazing product at a very reasonable price - it's the whole package!
Kat, June 2020
---
We recently had a carpet fitted by Ash Flooring and we cannot recommend them enough! Darren turned up to measure up when he said he would, the carpet arrived and was fitted on the day we expected and Darren did an excellent job, we will be using them all the time from now on - superb!
Tracey, June 2020
---